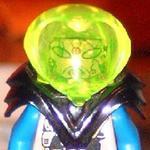 ---
Similar Content

By MVille

Had cncnet open. Then it closed. Tried relaunching and it says cannot open because of virus or unwanted file. Have the installer, so tried that, and it said after going through the process, getting all the updates and extracting that it was missing a file couldnt complete the action. 
 
Cant download new installer because it says virus detected/unwanted file.
Any help would be appreciated


By DanGoMad

Hello,
 
Since today i can not play online TiberianSUN anymore. I have always played from this computer. Today i even played TS. I made a break durring midday and when i come bac some hours later i coudnt open TS-Online anymore. The map editor and singleplayer works still fine. But when i hit the "Play Online" Botton i get an error message. I didnt changed anything on my Computer and there was no updates from anything. I deinstalled and re-installed it. I tried the original-version from cncnet and some Beta-Version. But the Error message is still the same after re-install. All .exe files have Administrator rights and i tried all compatibility. Some times i get the Error Message that it is a Virus or Firewall block it, and most times it showes "Tiberian SUN Launcher Error, Error: CnCNet not found! Are u launching this from the game directory?"
Yes i launch it from there. I also tried to deactivated my anti-virus and firewall software. It still stays the same.
 
 





By doublexe

Windows say i have a trojaner in
- cncnet.exe
- TiberianDawn_Online_installer.exe
- RedAlert1_Online_installer.exe
 


Recently Browsing

0 members

No registered users viewing this page.