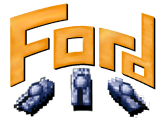 ---
Similar Content

By uzernaem

Hi,
I was being nostalgic and decided to reimplement cursor graphics from the PS1 version. Note that some of the changed stuff is not a 1:1 rip from PS1 but a recreation, due to PS1 version lacking some of the sprites. Scroll icons were moved a bit for the smoother transition to the "stop sign" versions. They don't touch screen edge anymore, but still look fine.
mouse.zip



By

[email protected]

I got the complete whatchawhatever from Origin and I'm trying to relive the wonderful days of my introduction to RTS, but it seems as if none of the games are functioning.
For Tiberian Sun, clicking anything in the menu freezes the whole program.

For C&C RA2/YR, the mouse is invisible.
And so on.

Is it really necessary to download third party patches for games that Origin (Electronic Assholes) are charging money for?

You have my thanks and best wishes,
Me


By DoMiNaNt_HuNtEr

I wanna download C&C95 but the link on your website is dead. You guys still got access to that file?


Recently Browsing

0 members

No registered users viewing this page.