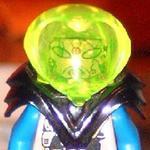 ---
Similar Content

By vindicare

Hello everyone,
I just made an account to ask you you all for some support. Ever since the new update (with the speedbar) for RA2 and Yuri's revenge, the campaign freezes and crashes at random moments. I can't play the campaign anymore. Does anybody else also has this problem and did you find a solution?
Thanks!


By Helbo

Hello everyone, I was very happy that I had found a command, to enable Trigger triggers, [IsCoopMode = Yes], and when I go out to edit the map, and Skirmish game, boom, goodbye game. Suddenly everything was crashed and this error came out, what could it be?
 

 
Before this happened, my Norton Antivirus sent me 2 warnings, and I ignored it, then opened the skirmish and gg game x.x.


By Oday

hey i was wondering if you can enable the arabic lang in the client please
 i can help with translating the whole client 
there is some growing arabic player and all of them wants arabic lang to be supported 
thnx 


Recently Browsing

0 members

No registered users viewing this page.